Monthly Archives:
April 2017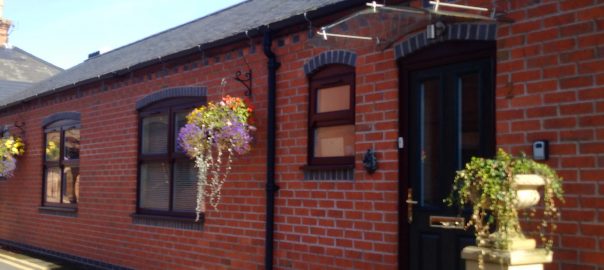 FOR MORE INFORMATION PLEASE CALL 07929 269424 OR 01949 850233
We are very proud to present for long term rent this simply stunning 1 bedroom spacious bungalow set in the grounds of Aslockton Hall nursing home. If you are seeking to find a quiet place to wind down during your retirement years this could be a great place for you.
This established group of properties contains 4 bungalows designed for easy retirement. Perfect if you are looking for a property to down size to without feeling limitations from small rooms or less grounds to enjoy.
The Questions and Answers:
Tell me more about Hall Mews: These are Four 1 bedroom, self contained, Bungalows designed for the over 50's. Each bungalow has its own private entry leading to the Hallway, Kitchen, Lounge, Bedroom & Bathroom. Each property is available to rent for £540 pcm on a long tenancy.
Location: In the glorious grounds of Aslockton Hall Nursing Home, New Lane, Aslockton, Nottingham, NG13 9AH
What is Independent Living? Where you live in private, doing your own thing where you can come and go when it suits you but knowing that there are always other people near by.
When can I look round: You can come when you would like, you can see the building, appreciate the location and the grounds. You would also be welcome to look around the Hall and see for yourself what a fabulous community we have here, just call to make a date.
What is Aslockton Hall: It is a care home providing residential & nursing care. We have been looking after people and housing people for nearly 30 years. Care is our main interest and something that we are very passionate about. The Nursing Home itself has achieved excellent care awards and has built up a very good reputation over the years.
What about Pets: We would respectfully ask that no pets are brought to the properties to live
What about security: The majority of Aslockton Hall's grounds are monitored by CCTV. The outside lights in the car park are on motion sensors and you will have your own outside light for your property
Where will I park: If you have your own car or are concerned about your guest's parking, you will find there is ample parking in the two car parks for the Hall
What is there for me to do locally: If you do not know Aslockton then you will adore the nearby village. There is a post office with a shop and a train station. Regular buses run from Aslockton Village, there is also a lovely village Pub. If you fancy going further afield, Bingham, Nottingham, Bottesford and Grantham are nearby and great for shopping etc. There is a leisure centre at Bingham that has a host of activities for the over 50's in the day including swimming. Closer to home you may wish to take a walk around the grounds of the Hall and take it easy reading the news paper.
We wish to have it noted that we do not provide any sort of care or care service from the nurses or carers at Aslockton Hall. But you can contract care from care agencies in the area.
**You may be entitled to assistance with some of your costs so it is advisable to speak with the Dept of Work and Pensions or Social Services to see if there is anything that you could benefit from.
What do I do if I like what I see: Then its time to think about making it happen and reserving a property, we would need a deposit of £500 and proof of ID. You do not need to pay expensive agencies fees, just the deposit and first month's rent.